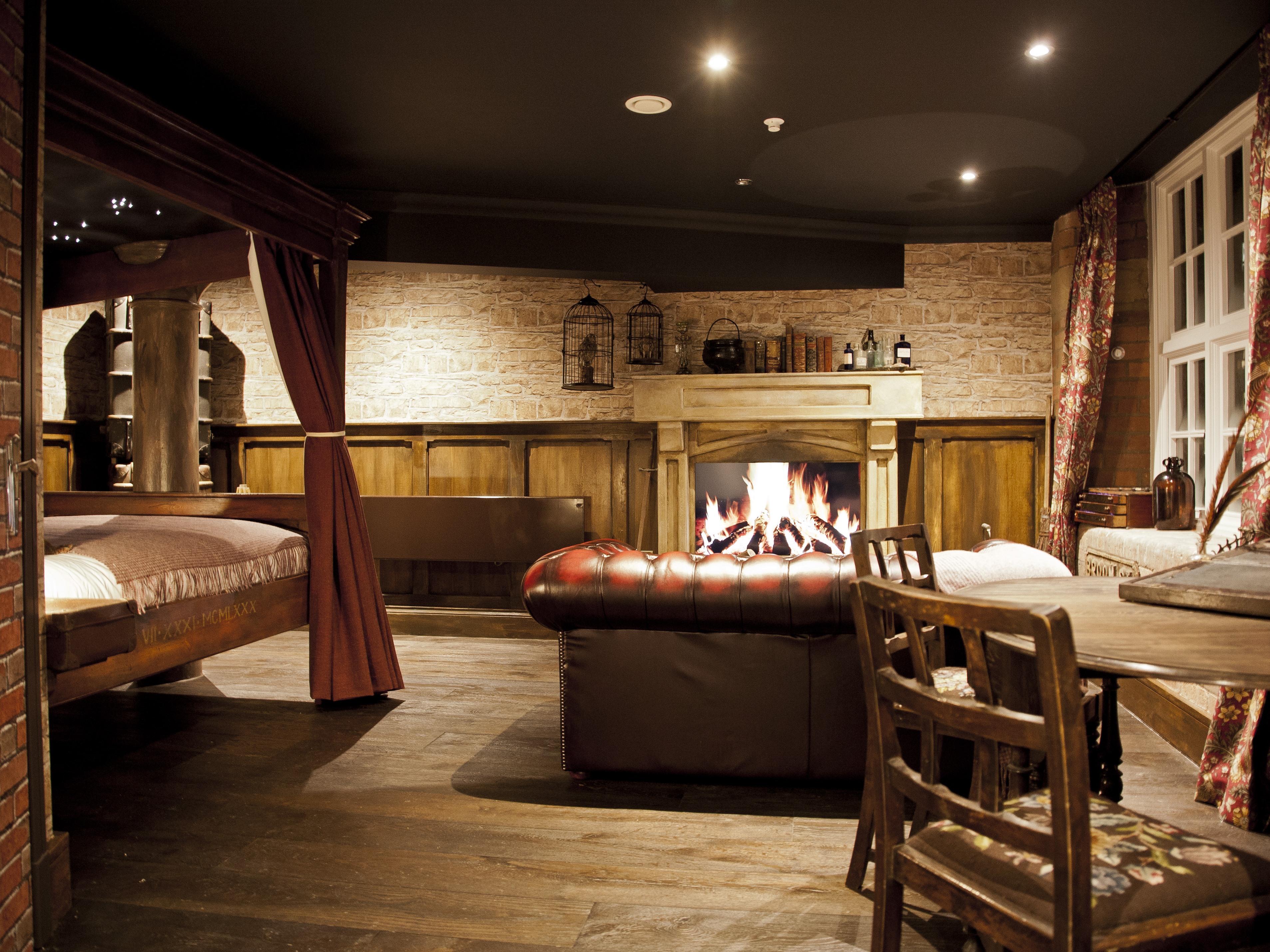 The Enchantment Chamber offers a unique self catering experience within an authentic wizarding world bed chamber complete with an unconventional four poster bed, realistic open fire, real wood flooring and furnished with an eclectic collection of magical artifacts from the wizarding world.
As well as offering a magical experience, The Enchantment Chamber boasts modern comforts in both its self catering kitchen and relaxing shower room facilities.
Located in a traditional mill building within the walls of the historical city of York and a stones throw from the magical setting of The Shambles; said to be the inspiration for Diagon Alley.
Sadly NO PARKING is available at The Enchantment Chamber; however a short 2 minute walk from us is The Shambles Q Park which can be pre-booked online.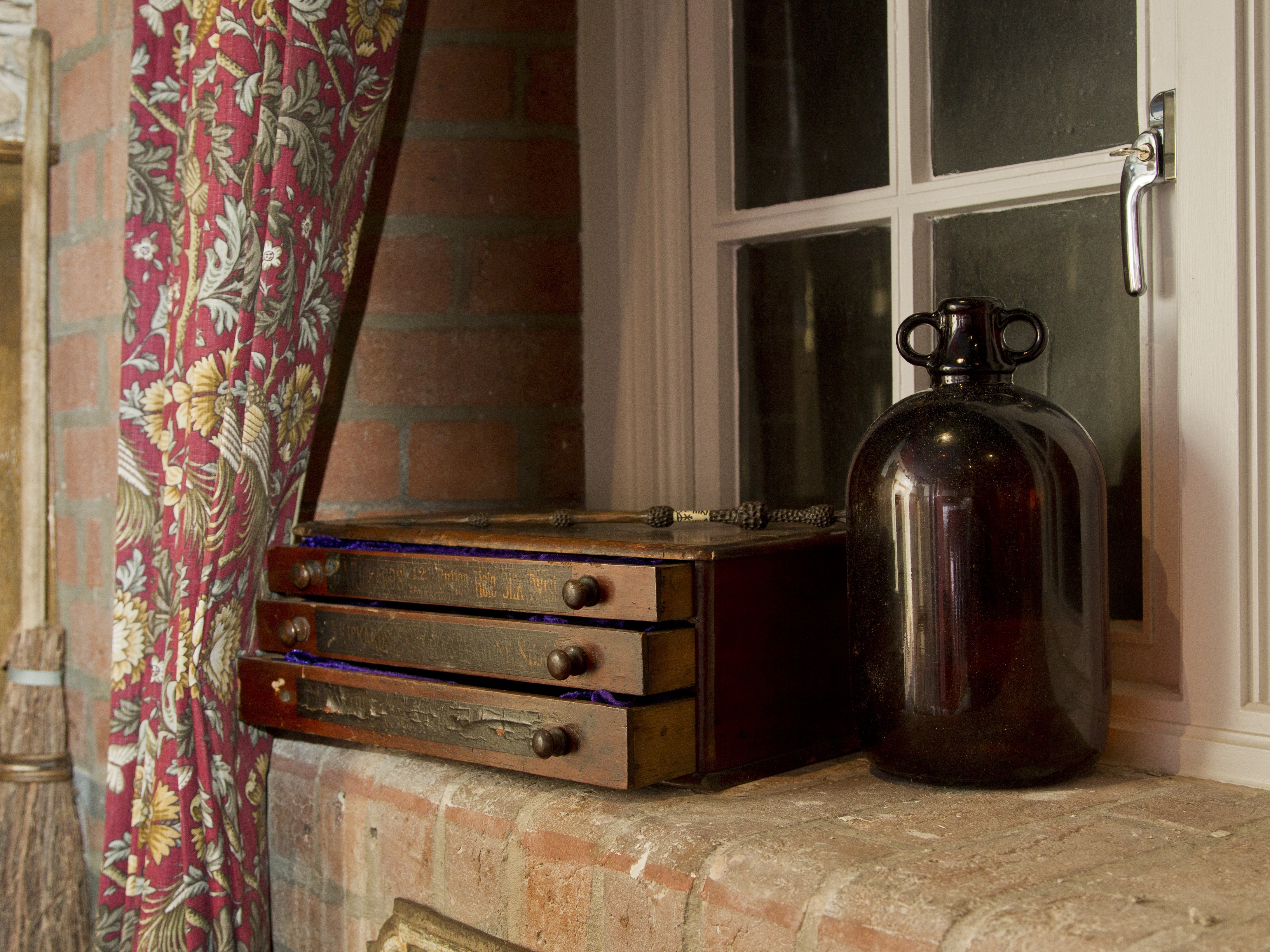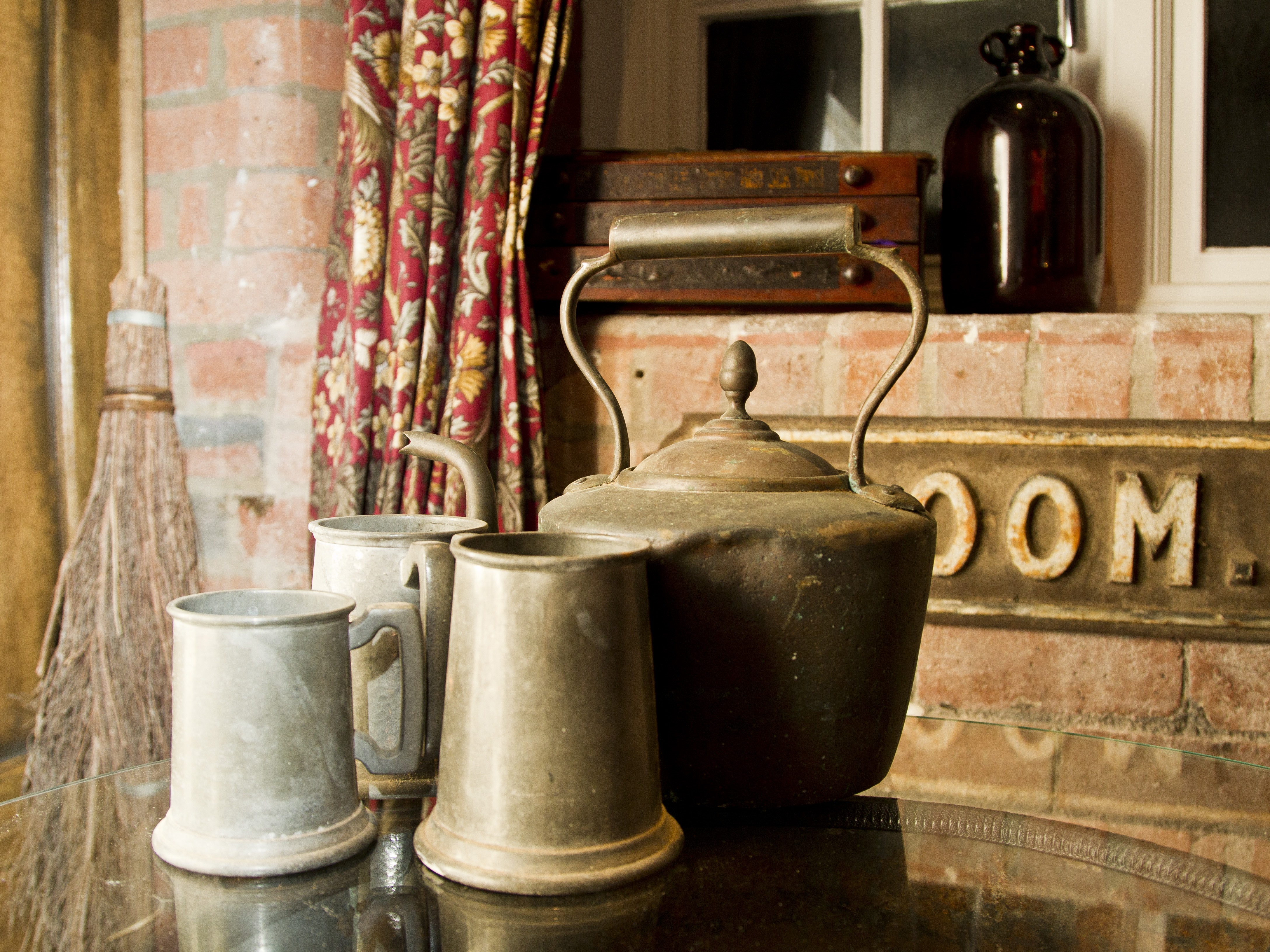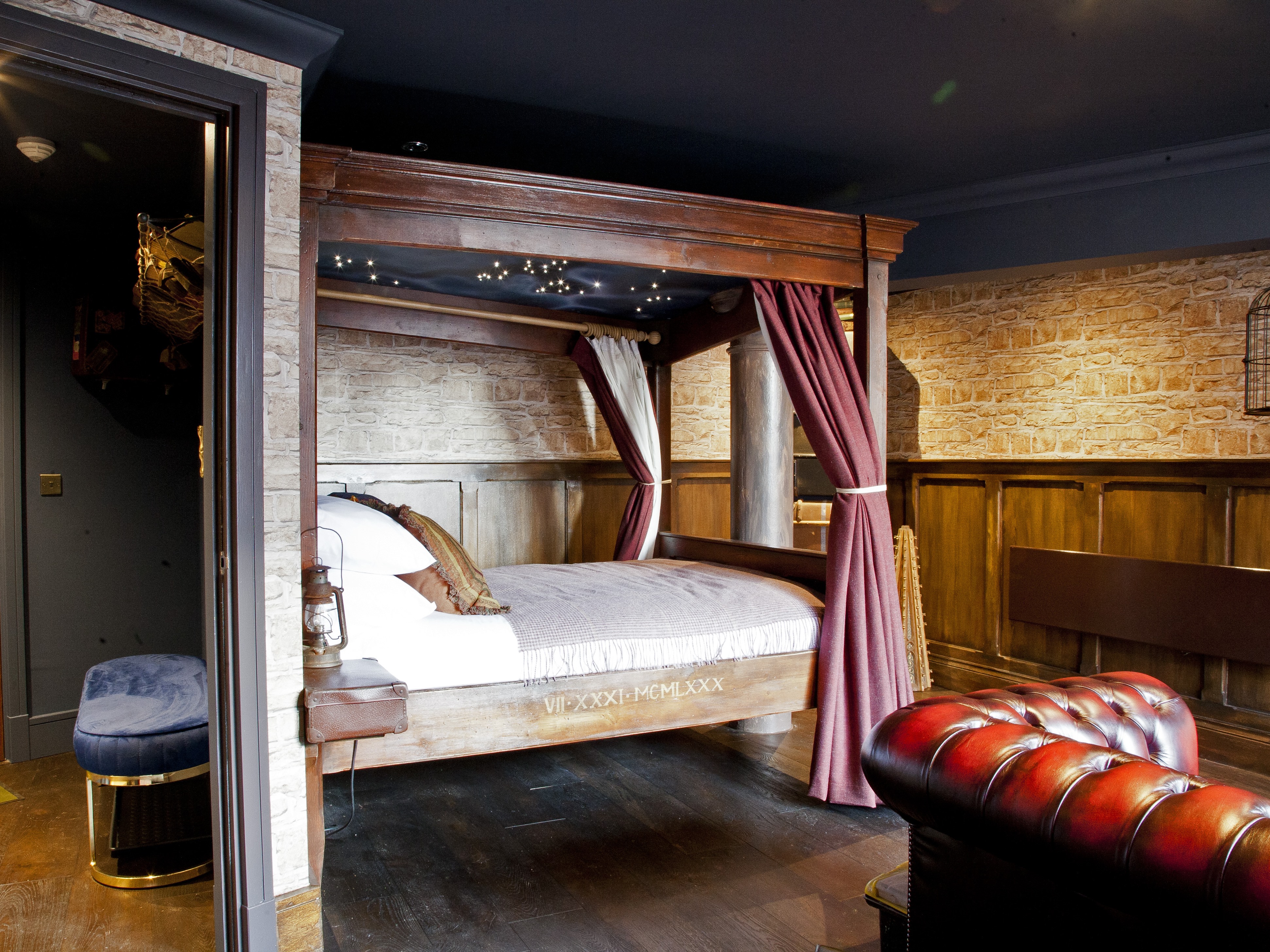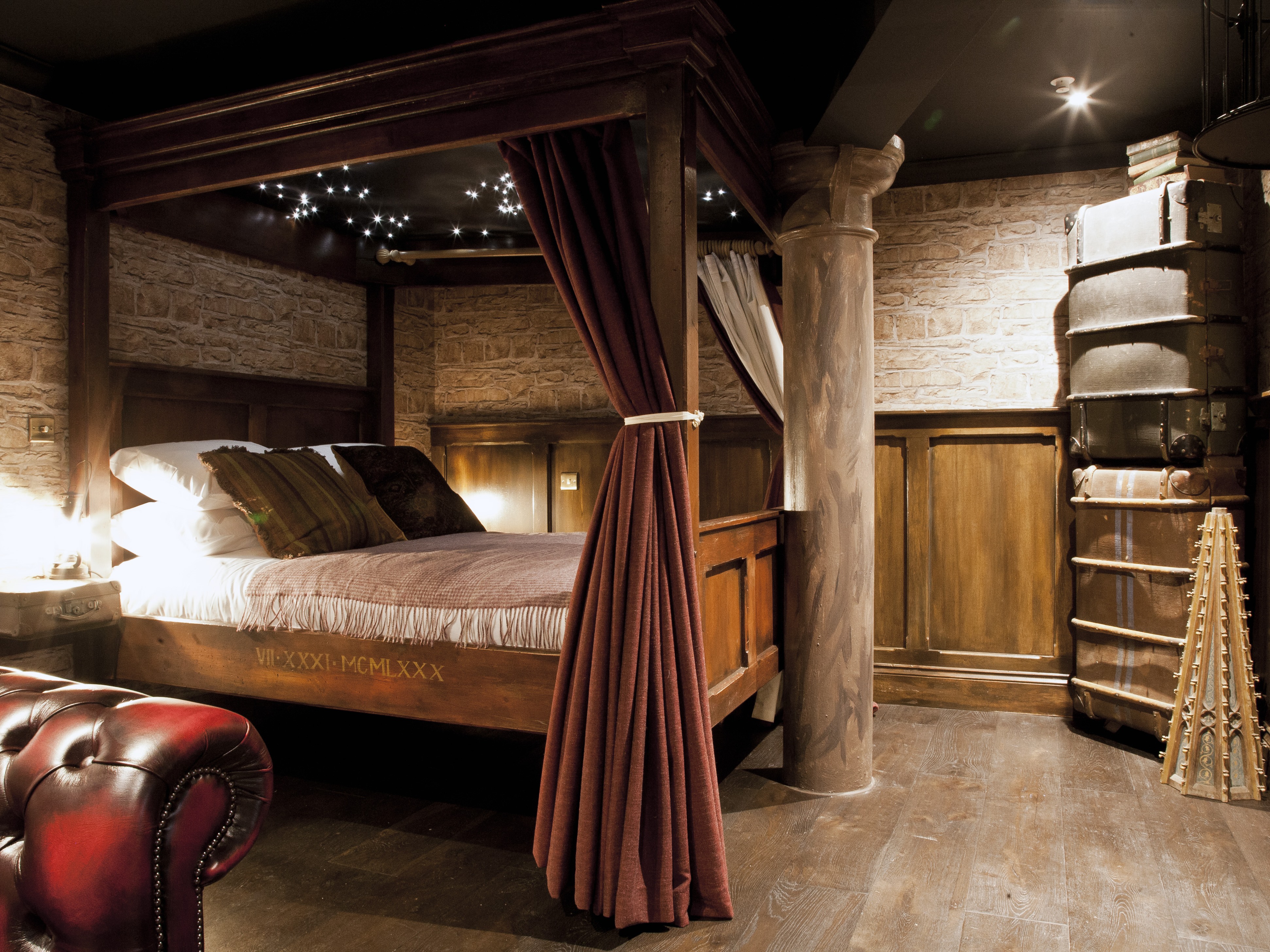 var myIndex = 0;
carousel();
function carousel() {
var i;
var x = document.getElementsByClassName("mySlides");
for (i = 0; i < x.length; i++) {
x[i].style.display = "none";
}
myIndex++;
if (myIndex > x.length) {myIndex = 1}
x[myIndex-1].style.display = "block";
setTimeout(carousel, 4000); // Change image every 4 seconds
}